02 September 2019 – Wale Olasoji has announced the release of his newest hit single "Welcome the King," now streaming worldwide on major audio platforms including YouTube, Spotify, Apple Music, Google Play and iHeartRadio.
A pastor, speaker, songwriter, business executive, coach, and author, Wale Olasoji has used his artistic visions and creative talents to serve as a driving change in the world. For over twenty-five years, Wale's work has united listeners around the world, and their communities, through powerful musical lyrics and leadership.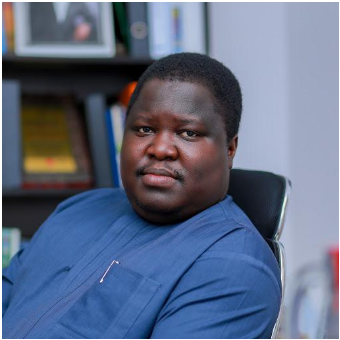 A talented musician, Wale has composed over twenty songs, including his most accomplished release, "Welcome the King," which is globally inspiring and creating joy. Wale delivers an impressive modern gospel song to fans around the world through "Welcome the King."
"I am excited to share this song with my fans, one that welcomes the presence of God and encourages believers to do so," remarked Wale. "Together, 'Welcome the King' will serve as a powerful reminder — to everyone — to give glory to God."
Written completely by Wale himself, Gbenga Zacchaeus served as the producer, adding a unique touch of class to an already powerful song.
An impressive modern gospel song, 'Welcome the King' is both a powerful illustration of Wale's talents and dedication to his Faith. You can find more of Wale's work on his official SoundCloud and Spotify pages, along with information about his church and other works on his website below.
"Welcome the King" is available for download and listening on many major streaming platforms, including Spotify, iTunes, Apple Music, Amazon, and Google Play. To learn more about Wale Olasoji and his global work, please visit WaleOlasoji.com.
To connect with Wale Olasoji, please visit https://www.facebook.com/DrWaleOlasoji, https://www.twitter.com/WaleOlasoji, https://www.instagram.com/waleolasoji, https://www.youtube.com/channel/UCngMpiga1w9IsA44JTUaD9Q
Media Contact
Company Name: Wale Olasoji
Contact Person: Blessing Asha
Email: [email protected]
Phone: +234 701 111 7058
Country: Nigeria
Website: www.waleolasoji.com