"Wishful is What Wistful Does" EP from Wistful Sound Gazers Selected for Pandora Radio and the Indie Artist Offers Feature Song from Release as Free MP3 on Band Website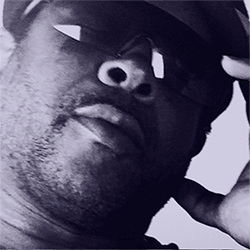 Pennsauken, NJ, June 21, 2017 –(PR.com)– Digital music provider Pandora has picked up the EP "Wishful Is What Wistful Does" by independent artist Wistful Sound Gazers. Music from the City Avenue Records release is now available for listeners on Pandora.com's streaming radio and media device platforms and apps. Pandora pairs music from major artists with indie label artists that listeners can search and then add to custom stations. Powered by Pandora's expansive Music Gnome Project, the platform offers exposure for independent label artists on a global scale.
Along with Pandora, WSG's first official music video, "You Will Need" debuted on YouTube and Vevo in late April. The track "You Will Need" is now available as a free download at www.wistfulsoundgazers.com.
"Wishful Is What Wistful Does" marks the first release made available on Pandora by Wistful Sound Gazers, né Philadelphia musician, producer, and label owner Ron Christopher. Distributed by The Orchard Enterprises, it is also the singer, songwriter's first Christian Contemporary release. The five song digital release includes performances from Brett Kull and Paul Ramsey of progressive rock band Echolyn, as well as song collaborators Josh Collins from metal band Jettison Greymatter and Syracuse guitarist Mark Butcavage. Produced by Christopher, the EP also introduces gospel artist Avis, who performs on the jazz infused gospel song "You've Come To The Kingdom."
Pandora broadens the accessibility of Wistful Sound Gazer's music, whose debut Bliss was called "Proper Pop" by Mish Mash Indie Reviews, and was a recommended underground band pick by Modern Music in 2001. The 2008 cover of Tommy James and The Shondell's "Crimson & Clover" is WSG's most streamed and downloaded single on Spotify and ITunes.
Pandora offers a simple and fun way to introduce Wistful Sound Gazers music to new audiences as Christopher readies upcoming releases from Wistful Sound Gazers and label mate Avis.
For more information please visit www.wistfulsoundgazers.com
Facebook/Twitter: @wistfulsounds
Contact Information:
City Avenue Records, Inc
Ron Christopher
856-452-1249
Contact via Email
www.cityavenuerecords.com
Facebook: @CityAvenueRecords
Twitter: @cityavenuemusic
www.cityavenuerecords.com
Read the full story here: http://www.pr.com/press-release/720638
Press Release Distributed by PR.com