OPERATING IN MORE THAN 14 COUNTRIES & ALL 50 STATES SUCCESSFULLY SINCE 2005, MICHAEL EVANS USES THE PROFITS FROM HIS BOOKS TO HELP WOMEN & CHILDREN.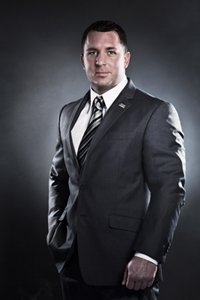 USPA International has proudly announced that it is offering a wide range of security services along with many free services for women and children. The US-based security company headed by its CEO Michael Evans is a renowned security guard company with armed guards, bodyguards and skilled security experts. Moreover, the Kidnap Recovery Company has also announced that it is now operating in the United States, doing Human Trafficking Recovery, which is absolutely free for Women and Children.
"We offer this free service for women and children who need assistance with kidnap recovery, human trafficking here in the United States and we take great pride to have been providing this service for free for women and children when possible for 13 years now." Said Michael Evans, the CEO of USPA International, while talking about the security company's services. "We are a globally operated multinational security company, and we are now aiding women and children here in the U.S." he added. According to the CEO, this is something his company has been doing all over the world and outside of the U.S. since 2005.
In addition, the company uses profits from the bestselling books published by its CEO, who is also a self-help author. Michael Evans is the author of 'Borrowed Theme' and 'The Real Matrix', and both books are available on Amazon in paperback and Kindle editions. Even though the company cannot take on every case for free but assists women and children wherever it is possible. Furthermore, the security company has been assisting girls all over the world with domestic violence situations. These free services include a bodyguard, a moving company and assistance in relocation, etc.
To get Michael's books today on Amazon, please visit:
www.amazon.com/Michael-Evans/e/B01AB4S2DG/ref=ntt_dp_epwbk_0
For more information, please visit the website at www.usprotectionagency.com
Media Contact
Company Name: USPA International
Contact Person: Michael Evans – CEO
Email: Send Email
Phone: +1 (800) 214-1448
Country: United States
Website: www.usprotectionagency.com