New York City, USA – Indonesian pop/R&B/soul singer-songwriter, actor, advocate, and counselor at law Maruli Tampubolon has released a new gospel song, "Never Stand Alone."
YouTube Video Link: https://youtu.be/S-ijvXZ-isw
Never Stand Alone is a spiritual song written and produced by Artha Meris Simbolon, a.k.a. Maleena. She's also a renowned businesswoman who possesses multiple talents by owning a Christian music label and applications known as Maleena Music and also being a passionate songwriter, composer, music producer, and singer of the Contemporary Christian Music genre, which reflect a truly inspirational story about her life experience walking in Faith with God.
Maleena Music and MT-Production are promoting this gospel song, Never Stand Alone, with an unprecedented distribution model in US Market via an advertisement in Times Square New York, New York City, USA. The promotion ran from December 2020 through January 2021, with great expectation to broaden the horizon of targeted listeners and sales of this gospel song in the US Market. This is considered an extraordinary achievement being conducted by private Christian labels from Indonesia.
The song has been played on Indonesian radio stations such as Hard Rock FM, and the ads have been aired in Times Square Nasdaq and Thompson Reuters billboards. As for Maleena, the best gospel song created in 2020 and achievement in the awakening of hope and faith facing Covid-19 pandemic as it has the extraordinary spiritual power to keep hope and have faith.
It was undoubtedly a great joy to release this song in December 2020 and continuously advertising the music through 2021. The team has renewed hope and faith that this song will also have a place in listeners' hearts in the US and abroad. Hopefully, this song's message will invite listeners amid all the divisiveness and the pandemic to realize that there is the divine energy of unity in diversity when we believe that God will always heal and restore what is broken.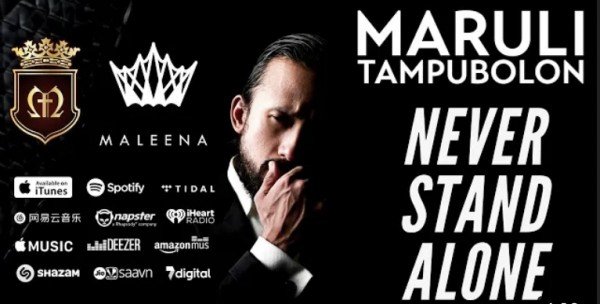 YouTube Video Link: https://youtu.be/QFIjYhxUYSw.
We do believe all we need is love and faith to unite humanity. This Song can provide extraordinary spiritual power and journey to yield a transformative growth mindset to discern life with wisdom and empower ourselves to be better than our previous imperfections.
The song is available on iTunes, YouTube, Spotify, Joox, and Dezzer. Marleena and Maruli are both on Instagram, YouTube, and Facebook.
Media Contact
Company Name: MALEENA MUSIC
Contact Person: Artha Meris Simbolon
Email: [email protected]
Phone: +62811738778
City: Jakarta
Country: Indonesia
Website: www.maleenamusic.com